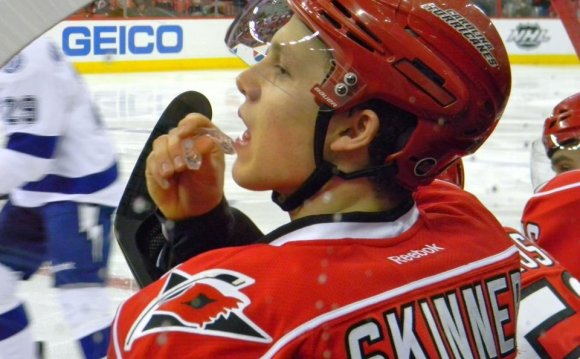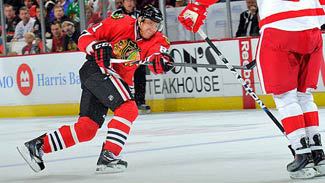 Pavelski made the U.S. Olympic squad in 2010 and followed up his silver-medal performance with a breakout 17-point postseason in which he led the Sharks to the 2010 Western Conference Finals. That same season, Rangers center Brian Boyle posted 6 points in 71 games. Looking to add some new skating skills to his 6-foot-7 frame, Boyle followed Pavelski's lead and enlisted the help of former pairs figure skating champion Barbara Underhill. The following season, Boyle scored 21 goals, by far his highest NHL total.
Boyle and Pavelski aren't the first NHL players to find their stride with an experienced figure skater. In the 1970s, figure skater Laura Stamm trained at the same practice rink as the New York Rangers before being called on to train Islanders forward Bob Nystrom. At that time, the notion of an NHL player training with a figure skater was considered so taboo that Stamm and Nystrom practiced in the early-morning hours so as to avoid his teammates.
"I promised him I wouldn't publicize it. But he's the one that blabbed to everybody that if it hadn't been for me he never would have made it in the NHL, " said Stamm, who would go on to work for a number of NHL teams. "I got hired by the Kings to work with this young junior player. His name was Luc Robitaille."
Over the years Stamm's clientele would include Eric Desjardins, Adam Graves, Larry Murphy, and Scott Niedermayer, who Stamm claims enjoyed a lengthy career in part because of his great skating efficiency, which allowed him to take fewer strides each game compared to other players. But NHL players need not find figure skating later in their careers, as Jeff Skinner's impressive rookie season proved.
As a figure skater, Skinner placed third in the juvenile division of the Canadian championships. As an NHL player, that figure skating background helped him capture the Calder Trophy in 2011 with 63 points, the most by an NHL rookie since Patrick Kane's 72 in 2007-08.
"He was a talented skater all around. He had a lot of speed and was also very artistic, " says Tracey Wainman, Skinner's figure skating coach for six years. "It's interesting because he was also in hockey, both complemented each other."
Added Skinner, who was 13 when he decided to choose hockey over figure skating: "I think you see little bits of figure skating in the way I skate in hockey. I think it helped me a lot. Just being on the ice that much as a kid helps you be comfortable on your skates. It's obviously given me a unique skating style that is sort of different from other guys. From my experience, it definitely helps."
"What is it about figure skating that is so unique? It's the use of edges, it's how we use our body to change direction on the ice. It's something that makes all hockey players go 'oh'." - Four-time world champion Kurt Browning

Like Skinner, former and current NHL players, including Niedermayer, Paul Kariya, Dave Poulin, Colby Armstrong and 2011 draft pick Zachary Yuen (Winnipeg), started out in figure skating. That precedent, coupled with the impressive results yielded by Stamm, Underhill, and Andrade, is inspiring more NHL teams to keep a figure skating coach on call.
YOU MIGHT ALSO LIKE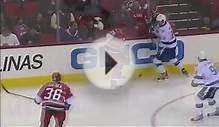 Jeff Skinner Highlights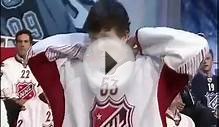 Jeff Skinner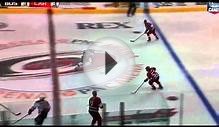 Jeff Skinner figure skates to avoid a hit
Share this Post