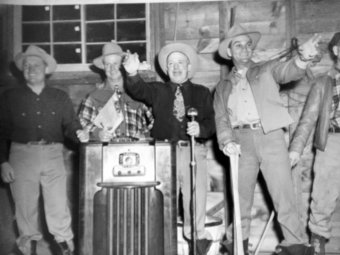 Credit to the Casper Star Tribune writer – Margaret Matray
The following information was taken from the photo's of the tribunes pages displayed in the display case at the Wagon Wheel: The images included in these articles are from our archives.
To call the Wagon Wheel merely a skating rink would be an understatement.
It's the place where crowds would cluster together for livestock auctions, listening to then-owner Walter "Shorty" Vanhorn speak a mile a minute.
It's the place that hosted both beauty pageants and wrestling matches, where divas of different kinds battled for all the bragging rights.
It's the place where square dancers paired up and galloped across the floor. The place where their children and grandchildren would learn the Twist, Chicken Dance and Macarena decades later.
It's where disco lived out its days.
Where bumbling teenagers met and fell in love.
The Wagon Wheel, a social hub in Casper for decades, celebrates its 60th anniversary this weekend, December 13-14, 2008. As the Wagon Wheel community gathers to reminisce, dance and skate at weekend events, posters filled with photos, autographs, tickets and articles will line the walls – skaters of bygone eras beaming back at the newest generation of rink-goers.
The good ol' days
In the earlier years, everything about the Wagon Wheel happened in a hurry.

Walter and May Vanhorn built the original skating rink in the late 1940s, next to a metal building that the Vanhorn's like to consider Casper's first events center. As soon as it opened, people came out in droves to see live auctions, wrestling matches and big name country artists who rolled into town.
During the day, Casper residents came out to skate. At night, Walter and May sprinkled soap flakes on the floor to add some treading, and people square danced into the morning hours.
In the 1950s, a fire burned the buildings to the ground. This would seem like a natural place for it all to end. It had lived several good years and went out in a large flame. But that's not what Casper wanted.
The day after the fire, dozens of Casper teens showed up and helped clear the rubble. They wanted a rink.
"You'd be surprised at what kids did back then, " said Dorothy Vanhorn, Walter and May's daughter-in-law. Dorothy and her husband, Fred, managed the rink starting in the 1970s.
Just as before, everything moved in a flash. Fred Vanhorn swears it happened in three days – the charred remains cleared away and the basic structure of the new rink built-in their place.
YOU MIGHT ALSO LIKE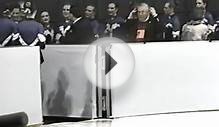 Starlets Wagon Wheel FSC 1997 USFSA Precisional Nationals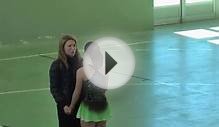 Inline figure skating lll Open Panticosa (Spain)/ROLLER ...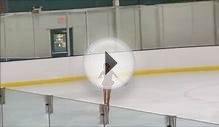 Wagon Wheel Skating Comp 2013 Preliminary Group H
Share this Post