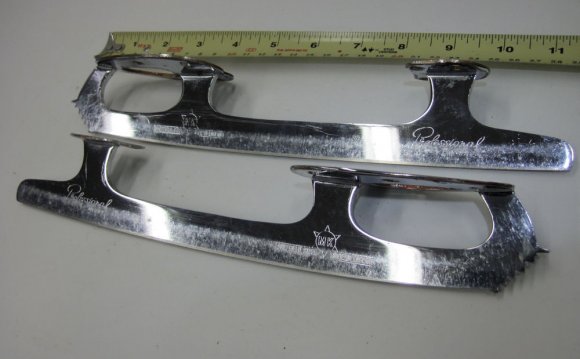 Andrew Poje was born in Kitchener, Ontario, and began skating at the age seven.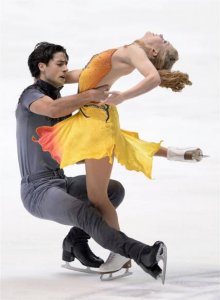 World Silver 2014, 2x Canadian National Champions
Kaitlyn Weaver & Andrew Poje
Nationality: Canadian
Blades: MK Dance
Website:
Twitter:
Facebook:
Bio:
Andrew Poje was born in Kitchener, Ontario, and began skating at the age seven. Originally he took part in both singles and ice dancing, but stopped singles skating at the age of 13. At the beginning of his career he partnered Alexandria Nino, with whom he is the 2001 Canadian novice silver medallist. His next partner was Alice Graham, in 2004, and together they won the bronze medal on the junior level at the 2005 Canadian Championships.
Kaitlyn Weaver was born in Houston, Texas, but moved to Waterloo, Ontario, when she was 17. She began skating at six and began ice dancing when she was 11. Her first partner was Charles Clavey, with whom they competed for America. Together they were the 2006 US national pewter medallists on the junior level.
Poje and Weaver became partners in 2006 and since then they have become the 2007 World junior bronze medallists, the 2010 Four Continents Champions, and the 2014 World silver medallists. Their 2014-2015 season was remarkable; they won gold at: the Nebelhorn Trophy, Skate Canada, the NHK Trophy, the Grand Prix Final, Four Continents and Canadian Nationals. They won bronze at 2015 Worlds. During the 2015-2016 season, they won gold at the Finlandia Trophy, Skate Canada and the Rostelecom Cup, earning them a spot for the 2015 Grand Prix Final in Barcelona, where they won gold. They also won gold at the 2016 Canadian Championships for the second year in a row.
YOU MIGHT ALSO LIKE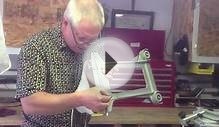 Sharpening Figure Skate Blades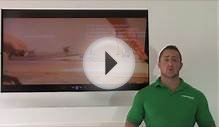 Paramount Sk8s Figure Skate Blade lift angles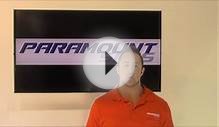 Paramount Sk8s Figure Skate Blade Profiles
Share this Post