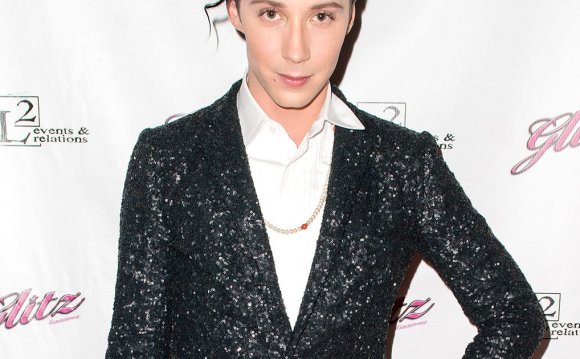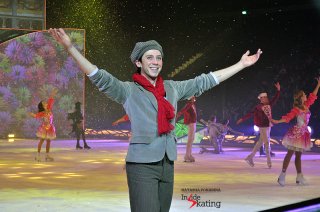 To Johnny Weir, Russia seems to be almost a second homeland, and Russian language itself, a second skin – so spending the winter holidays in Moscow, in between two performances of the show "Snow King 2", didn't look too much of a sacrifice for the three-time U.S. national champion (2004-2006). Quite the opposite, we might say, and, on January 4, before entering once again the role of Kai in Plushenko's fairy tale on ice, he agreed to sit with us for a chat.
An open, easy-going conversation that was, with Johnny talking about "Snezhny Korol 2" and the "family reunion" around the show; about competing in Medal Winners Open in Japan and the continuous progress of figure skating; about him working with Yuzuru Hanyu in the Olympic season, when he designed his costume for the free skate; about his job as a figure skating analyst for NBC, with the tools, the insight of his former competitive years: "I know how hard figure skating is, how difficult it is to put your life in front of thousands of people and judges, and maybe they'll like it and maybe they don't. I can understand completely what that means".
…and a very recent memory, red cheeks included, bringing out his modesty: "At the Grand Prix Final this year, when Yuzuru said that when he was young he wanted to skate like Zhenya or me – I turned bright red and I was so happy…"
Interview by Nadia Vasilyeva
Nadia Vasilyeva: It's your third time in Russia for the "Snow King" show, does it feel like a family reunion already?
Johnny Weir: Yes, it definitely feels like a family reunion. And it's so nice, we all built this project a year ago and it was a hit.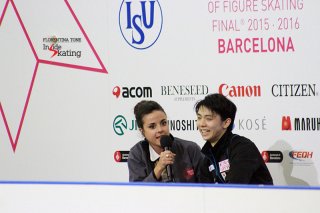 Everyone loves it, and everyone asks for it to come to their country, and it feels so nice to come back, because we have these nostalgic memories of what we did a year ago.
Does this year feel any different from the previous one?
For sure, we all have more experience with the show, we all have less mishaps and we can play a little bit more with the characters. Of course, it's "Snezhny Korol 2" [Johnny pronounces the name of the show in Russian] and feelings are a little bit different.
It's also the second time you had to spend Christmas and New Year in Moscow. How did you celebrate?
On Christmas day we were on the ice, we did rehearsals, so there was no real Christmas… [Moreover, Russians celebrate Christmas on January 7, according to the old Julian calendar – Ed.] And then for New Year we went as a big group… Zhenya [Plushenko] was with his family, of course, and some of the skaters went to Saint Petersburg, but the rest of us stayed in a country house, in a dacha outside the city, and it was so nice, and really just wonderful to spend time together.
Is it difficult for you to spend the winter holidays away from home, from your family?
No. Because of my job and what I do with my life, whether it's sports, skating, entertainment or whatever, I've learnt not to really care too much about the holidays. It's okay, I like New Year a lot, but New Year is a party wherever you go.
There are a lot of shows in your life now, there have been many prior to "Snow King" and will be more in the future. Before Moscow, you were a part of a show in Romania, "Kings on Ice", in Cluj-Napoca. Was it your first time in Romania, how did you like it?
Romania was interesting. Honestly, I flew and arrived from Romania the same day that the show was happening. In the evening we did the show, and then very late at night I left. So I didn't get to see Romania, just my hotel and the ice rink. But the public was very nice.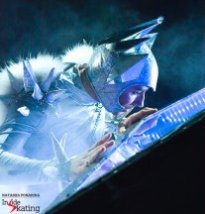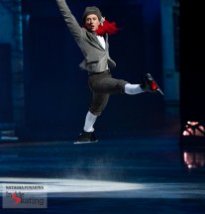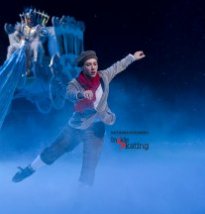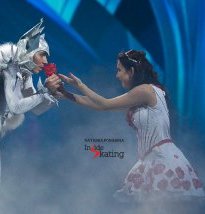 YOU MIGHT ALSO LIKE
Johnny Weir - 2005 Marshalls US Figure Skating Challenge ...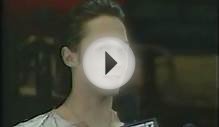 J. WEIR - 2006 MARSHALLS US FIGURE SKATING CHALLENGE - FINAL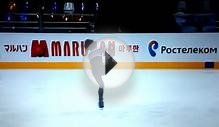 Impressive Figure Skating step sequance- Johnney Weir
Share this Post