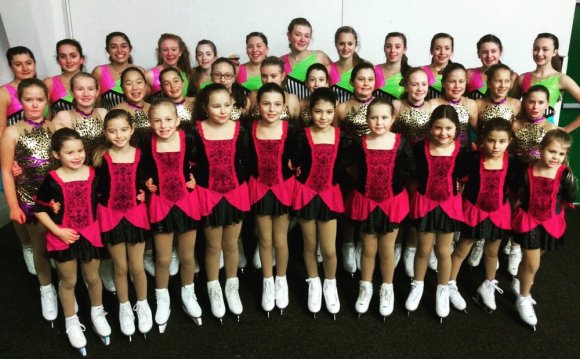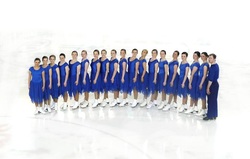 Now meet the team!
Dani
"I started skating when I was only 2 years old. I have competed in many
competitions in many disciplines over the years but my favourite and most successful discipline has to be Synchronised ice skating. This is due to our
coach and her ambition in all teams which has created amazing opportunities to
compete internationally. Syncro feels like a big family everyone looks out for
each other and I love the different personalities we have in the team which
benefits us with trainee coaches, team leaders, motivators and dedicated
skaters. x"
Rachel
"I have been figure skating since I was 7-years old and have competed in synchronized skating with Team Spirit on and off for the last 5 years. I returned last January and got addicted again! I'm currently studying Nutrition at Oxford Brookes University and travel to Cardiff weekly for training and hope to apply some of my knowledge to the Team to help us become our fittest. After attending the World Championships in April 2014, I'm even more determined to compete to a better standard next season.

Over the past 5 years I have been lucky enough to make some great friendships from those I have skated with and am grateful for the brilliant atmosphere the team creates on a weekly basis, making every training session productive but also fun. I'm looking forward to see where the following seasons take us!"
Nathalie
"I started skating when i was 3 years old and i started synchro when we
first tried it out and we all loved it straight away and i really enjoy it, i
still do now its fun to do and its hard work. I enjoy doing competitions i enjoy
skating with all the other skaters in my team. Ive loved travelling to other
countries, i can also say i have been a british senior champion in synchronised
ice skating. Due to the hard work of the team and the coaches, team managers and
all involved in getting us to where we are now. Natalie x"
Aimee
"I have been skating since I was 8 yeras old, joined synchro when I was 12 and it was the best thing I've ever done. I have skated with 3 different teams at various levels whislst doing synchro and, at all levels, there's been plenty of success and fun! Synchro has given me so many great experiences and opportunities including travelling around the world to compete, challenging and improving my skating ability and most importantly, as my proudest achievement, competing for Great Britain at the World Synchronised Skating Championships. Not only it has done that, but it has also given me a second family. I love skating with my team mates and we have so much fun when we go away, I love everyone in the club like family! We have been on many journeys together and I can't wait for many more filled ones in the future. Synchro isn't just a hobby for me, it's a passion. Aimee xx
Hannah
"Hi, I'm Hannah, I really enjoy skating within all disciplines. I hope to try dance out for timing and edges, which will help with synchro. I am also a figure skater and one day I hope I will be as successful as I am with synchro. Synchro has really inspired me. It motivates me to know I can get somewhere and be good at what I love and I thank team Spirit and my coach for this. Since going and returning from Worlds, I am very motivated to go to the gym and become fitter for next season.Bring it on! WWSSC open their arms lovingly to new people wanting to join in, it's a great experience so grab it whilst you can!




YOU MIGHT ALSO LIKE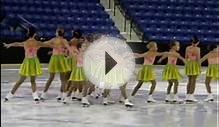 Colonial Classic Synchronized Skating competition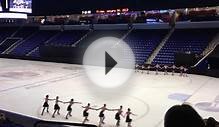 2013 Colonial Classic Synchronized Skating Competition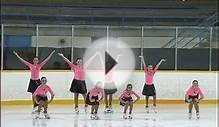 2011 Synchronized Skating Competition-??
Share this Post