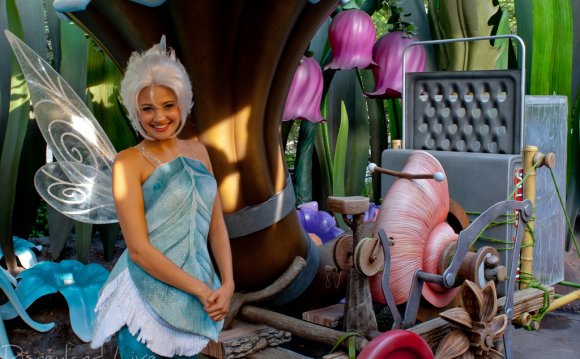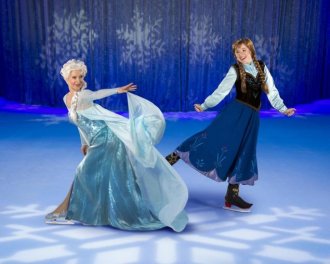 Figure skating enthusiast and "Frozen" fan Naomi Sacks — the 10-year-old daughter of Daily News deputy film editor Ethan Sacks — reviews the new Disney on Ice live action show based on the hit movie.
For the opening area show of "Disney on Ice Presents Frozen, " Nassau Coliseum was really packed, considering Tuesday is a school night. But hey, this is "Frozen, " the most popular kids' movie to come along in years, with a frosty setting perfect for an ice-skating show.
To be honest, the show started off with an unnecessary introduction — featuring Mickey Mouse, Minnie, the "Finding Nemo" fish and lots of other Disney characters that didn't have anything to do with "Frozen" itself. The younger kids in the audience liked it, but I thought they could have cut it out entirely.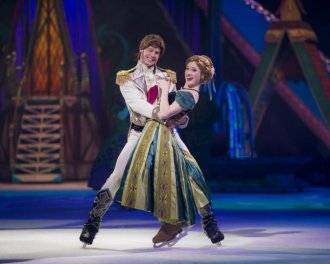 There were some highlights in the opening though, like when Buzz Lightyear and Woody from "Toy Story" did a synchronized double-flip, or when Prince Eric from "The Little Mermaid" raised Ariel up into a gracefully positioned lift.
But once the main show actually began, this "Frozen" ice spectacle started heating up. The dainty footwork and elaborate jumps complemented the clever storyline that's based on the movie — only with some parts changed around. The moving sets and fake snow appeared so real that it even made the home of the New York Islanders look magical. (I'm a Rangers fan.)
The skater who played Princess Anna really made me lose myself in the show, thanks to her great skills on the ice and graceful moves. I also think it's cool how Sven the reindeer was really two people skating around in a heavy animal costume, who managed to stay synchronized the whole time, or how the ice seller Kristoff actually did a backflip on skates. That wasn't even in the movie!
When the music started playing for "Let It Go, " all I could hear was cheering from the audience competing with the melody. As Queen Elsa sang, 10, 000 kids were echoing every word. I personally was being too professional to join in. Idina Menzel — who voiced Elsa in the film — may have a good voice, but can she do a double loop jump like this Elsa? No offense to Menzel, but I think we know the answer. The number was the perfect way to go into intermission.
Feld Entertainment
YOU MIGHT ALSO LIKE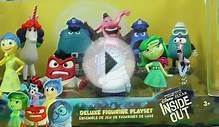 Disney Pixar Inside Out Deluxe Figure Play Set Review ...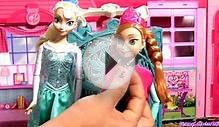 Disney Frozen Ice Skating Elsa & Ice Skating Princess Anna ...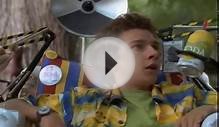 Disney Channel Original Movies 1996-2003
Share this Post