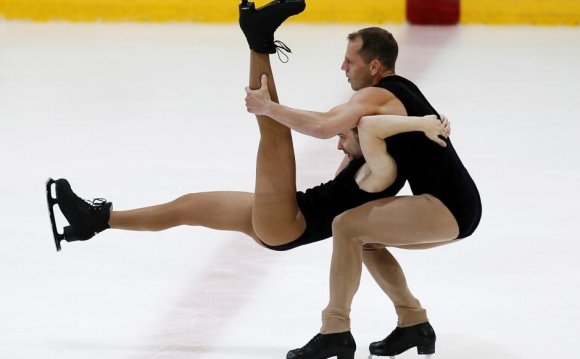 This one-day course is an introduction to coaching at the entry level. It is a recommended learning resource for new or beginning coaches of ice skating. The purpose is to build a foundation of resources and tools for the new coach to start his/her business of professional coaching. It involves both on-ice and off-ice classes.
Upon completion of this one-day course the coach will:
• Have an understanding of the figure skating sport system in the United States and the rules that govern it.
• Have an awareness of their role as a coach and be better prepared to conduct his/her business as a professional coach.
• Understand basic skating movement and be able to deliver instructions clearly.
• Be able to reproduce basic lesson plans and teaching progressions using information provided.
• Be aware of skill analysis and how to develop this skill.
• Have an awareness of ethical coaching behavior and the proper procedure for skaters to change coaches.
• Be able to develop an emergency plan and provide for a safe learning environment.
Apprenticing offers an opportunity to work under a Master rated coach to learn new skills and update current ones. Apprenticeship involves: on-ice observation of private or group lessons, on-ice lessons to improve teaching techniques and off-ice discussions of teaching techniques, music editing, training schedules, tests and competitions, parental interaction, etc. Apprenticeships are offered in all disciplines and at all levels. Certificates are issued designating the number of hours of study (minimum of 30 and adapted to the Individual).

The Apprentice Program provides an opportunity for professionals to improve their teaching skills by training with PSA Master-rated coaches.
Through this unique program coaches can share in the years of experience accumulated by the Masters. The Apprentice Program provides training in moves in the field, freestyle, dance, pairs, choreography, team and group instruction.
Credits: 8 Ongoing
Test
"Ratings Prep Training" prepares coaches for Oral Ratings Exams. This 3 day program features a Master Rated coaching faculty presenting on and off-ice topics. Each discipline and level are offered based on interest and registration.
Credits: 22-28
Half-day workshops are held in every state at various times of the year. Many are held off ice and include topics relevant to that specific state. Topics that may be covered would include Group, Free Skate, Moves, Equipment, Ethics, Ratings, Synchro, Technical Specialist, Nutrition, etc.
State Workshops are one of the best means we have for providing education conveniently and economically to our coaches. Coaches can attend without travel/hotel, and still continue to keep their teaching schedule in place.

If you are interested in hosting a workshop yourself, this is a great way to offer the coaches in your area a way to receive their educational credits right at home.
Credits: 4-6
Throughout the year
• Registration for CER courses for the new season open each year the week of January 1st.
For each coach to work towards compliancy CERs must be completed each year
Compliant Coaches
U.S. Figure Skating
Continuing Education Requirement
In cooperation with the Professional Skaters Association, U.S. Figure Skating requires the mandatory continuing education requirement (CER) for all coaches at U.S. Figure Skating sanctioned events as of July 1st of that competition season
CER A
QUALIFYING LEVEL
U.S. Figure Skating Qualifying Levels of Qualifying Sanctioned Events
CER B
NONQUALIFYING LEVEL
U.S. Figure Skating Nonqualifying Sanctioned Events and Test Sessions
CER C
BASIC SKILLS INSTRUCTOR
U.S. Figure Skating Basic Skills Program and Approved Events

CER D
Professional Sport Science Support Services
The PSA Official Rating System is for coaches who want to validate their skating skill and teaching experience. Ratings are an assurance to clubs, rinks, skaters, parents, and the general public that the coach they hire is technically qualified to instruct at the level in which they are rated regardless of background and skating achievement. More and more coaches are required to become rated and many are choosing to do so because it is so beneficial. Ratings are offered in Free Skating, Figures, Pairs, Dance, Group, Program Director, Synchronized Team, Free Dance, Choreography, and Moves in the Field. They are offered at the Registered, Certified, Senior and Master levels. Ratings consist of both written and oral examinations. Once a rating has been earned, a coach must maintain a minimum of 28 educational credits over a three-year period through attendance at educational events. Attending a PSA State Workshop, Nationwide Seminar, Conference, PACE, completing an E-Learning course or PSA Apprentice Program, all accumulate educational credits. An Affidavit must be sent to the PSA office so that the credits can be recorded.
HOCKEY SKATING I: Course is designed to assist professional figure skating coach's transition into coaching hockey players. The course consists of three parts: the Hockey Skating I manual, classroom notes, and a 50 question exam. This course was originally taught at the annual PSA conference and included two 45-minute classroom lectures. The classroom notes will add additional information not covered in the manual and give a more in-depth discussion on other topics. The Hockey Skating 1 course is available on the E-Learning Academy.
Full Day Seminars
Multi-topics on and off ice ranging from IJS, theory and technique.
Each year a sport science focus highlight
Valuable information for all levels of coaches presented by PSA Master Rated Coaches
Dates range from June – October at sites across the country
12 PSA Educational credits earned
Half- Day Seminars**NEW Format
Discipline specific agenda giving all levels of coaches pertinent and up-to-date information within the topic.
PSA Master Rated Coaches will present




YOU MIGHT ALSO LIKE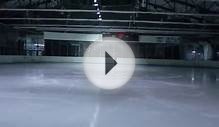 Megan Nordle Figure Skating Dream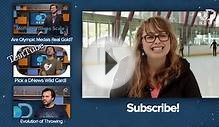 The Physics of Figure Skating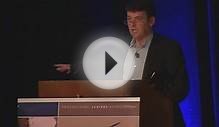 Figure Skating Music - Brian Orser talks about Hugo Chouinard
Share this Post