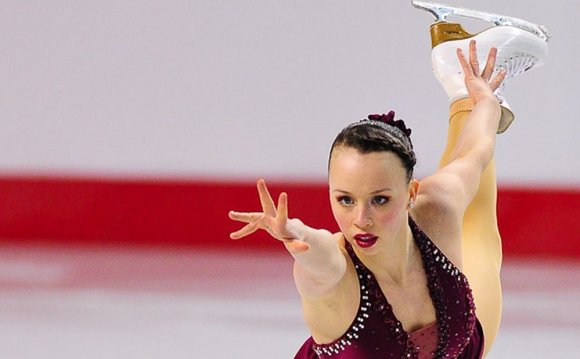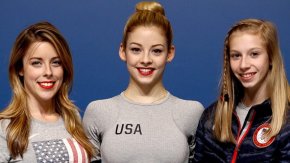 There may only be a few days left in the 2014 Winter Olympics, but some big events are kicking off Wednesday (Feb. 19), like the men's hockey quarterfinals and the women's figure skating singles competition.
The medal events include men's alpine skiing giant slalom, men's and women's snowboarding parallel giant slalom, men's and women's cross-country team sprint, women's speed skating 5000 m, biathlon mixed relay and women's bobsled.
Live streams can be found at the NBC Olympics official site, with the normal NBC primetime broadcast starting at 8 p.m. ET/PT.
The
real-time schedule is below. Every event is streaming online, with
those that are also being broadcast live indicated in parenthesis (all
times Eastern).
12:15 a.m.: Women's and then men's snowboarding parallel giant slalom qualifier
2 a.m.: Men's alpine skiing giant slalom run 1 of 2
3 a.m.: Men's hockey quarterfinal, Sweden vs. Slovenia (NBC Sports Network)
4 a.m.: Women's and then men's snowboarding parallel giant slalom 1/8 finals
4:15 a.m.: Women's cross-country team sprint semifinals
3:50 a.m.: Women's and then men's snowboarding parallel giant slalom quarterfinals
5 a.m.: Women's curling semifinal, Sweden vs. Switzerland and Great Britain vs. Canada (USA Network)
5 a.m.: Men's cross-country team sprint semifinals
5:15 a.m.: Women's and then men's snowboarding parallel giant slalom semifinals
5:30 a.m.: Men's alpine skiing giant slalom run 2 of 2
5:30 a.m.: Women's and then men's snowboarding parallel giant slalom finals (NBC Sports Network)
6:45 a.m.: Women's cross-country team sprint finals (NBC Sports Network)
7:15 a.m.: Men's cross-country team sprint finals (NBC Sports Network)
7:30 a.m.: Men's hockey quarterfinal, Finland vs. Russia (NBC Sports Network)
8:30 a.m.: Women's speed skating 5000 m
9:30 a.m.: Biathlon mixed relay
10 a.m.: Women's figure skating short program (NBC Sports Network)
10 a.m.: Men's curling semifinals, Canada vs. China and Sweden vs. Great Britain
Share this Post