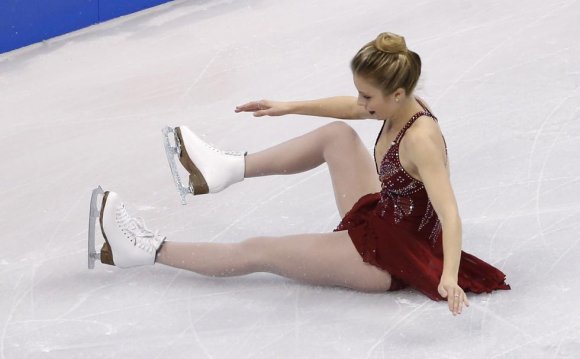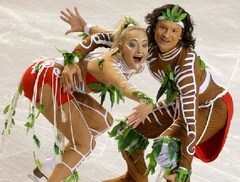 "Redemption" is a word that gets tossed around a lot in figure skating—sports reporters have used it more times in this Olympics than I could even begin to count.
But in the end, figure skating at the 2014 Winter Olympics really was about redemption. This year's event was full of occasions when no other word would do.
Related Story
There was Jeremy Abbott of the U.S. getting back up after a horrible fall, to skate the short program of his life. There was Italy's Carolina Kostner winning her first medal after being shut out at two previous Olympics—the first Olympic medal ever for an Italian singles skater. There was Denis Ten of Kazakhstan, leaping from ninth in the short program to third after the long, to capture bronze (also a first for his country). There was Ashley Wagner of the U.S., staying on her feet and proving to her detractors, once and for all, that she deserved that trip to Sochi.
There was top Japanese skater Mao Asada, after a bitterly disappointing short program, roaring back with a brilliant long program, complete with triple axel, and moving up from 16th to 6th. Tears of joy ran down her face when she struck her ending pose, and skating fans everywhere (including yours truly) flocked to Internet skating forums and confessed to crying with her.
And there was Russia's Adelina Sotnikova, frustrated at being stuck in the shadow of teammate Julia Lipnitskaia, who ultimately channeled that frustration into a gold-medal-winning skate. When Lipnitskaia was tapped to skate both portions of the team event, earlier in the Games, Sotnikova said, "I got really angry. I decided I will get a medal in the individual event."
As if going for the Understatement of the Year Award, she added, "I did it."
Of course, many would prefer it not to be that way. Skating viewers—like viewers of any Olympic sport—tend to gravitate to the feel-good stories, to the athletes who soar to the medal podium without showing the blood, sweat, tears, and bitter feelings that it took to get there. Every Olympics has a few of those stories. Look at the two light, joyous, effortless-looking skates by American ice dancers Meryl Davis and Charlie White, as they captured the first Olympic gold medal for the U.S. in ice dance. For some, this was the feel-good story of the Sochi Games, as the skaters who've been compared to Disney characters made history and were feted by the media.
YOU MIGHT ALSO LIKE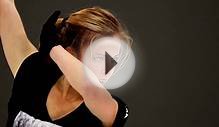 2014 Sochi Winter Olympics Figure Skating - Ashley Wagner ...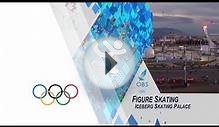 OBS - Figure Skating - 2014 Olympic Golden Rings Awards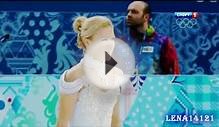 SOCHI 2014 | Olympic champions in figure skating
Share this Post