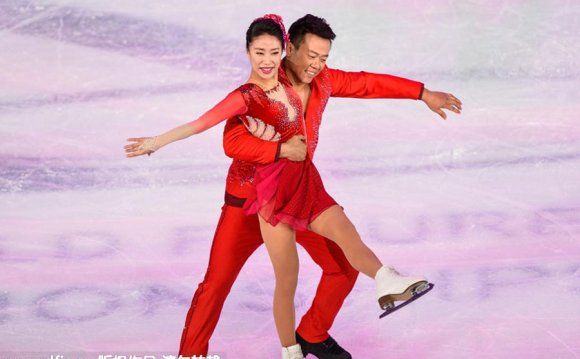 Former world champion helps develop more than 150 rinks back home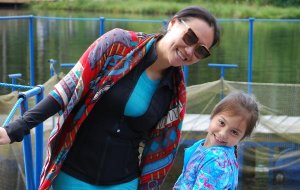 Two-time Olympic bronze medalist Lu Chen poses with her daughter, Anastasia. -courtesy of Lu Chen
When two-time Olympic bronze medalist Lu Chen returned to China in 2005, she was well aware that there were no commercial ice rinks in the country. The only indoor ice rinks were government-owned facilities where China's national team trained. Public skating was largely confined to ponds or makeshift outdoor rinks in cold climates, as was the case in Changchun, China, where she grew up.
Having spent seven years touring professionally, including a stint with Stars on Ice in the United States, she saw firsthand the number of people that enjoyed skating recreationally - not to mention how many aspiring competitiors there were.
Seeing a major deficiency in skating infrastructure in her home country, Chen and her husband of 10 years, Olympic pairs silver medalist Denis Petrov, helped create commercial rinks.
"We're kind of teaching everybody, or letting people see, that ... there are different ways to run an ice rink, " she said. "That's a big step for China, for our sport."
Chen estimates there are now more than 150 commercial rinks across China.
"Everybody sees that this is a way you can make money and you can enjoy ice skating, " Chen said. "I'm really proud of what we have done for the sport."
The rinks have also provided young skaters an entry point into the sport, similar to that of skaters in the West. Kids start with learn-to-skate classes and then move on to a competitive track. That step, however, requires qualified coaches.
Chen said she knew just where to look.
"Many of my teammates, my friends, after they were done with their skating, they had no jobs, " Chen noted. "They do all sorts of things, barely keeping their lives going. After we created the commercial rink, the commercial ice rink, basically, everybody who I knew had a job and had a good life. That makes me very proud."
Petrov coaches at the rink near their home in Shenzhen, which is in the south of China near Hong Kong. Chen does a bit of coaching but focuses primarily on doing television commentary work, overseeing the Chen Lu International Skating School and being a mom to son Nikita, 9, and daughter Anastasia, 6.
YOU MIGHT ALSO LIKE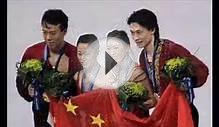 Chinese figure skating couple finishes the career in GOLD ...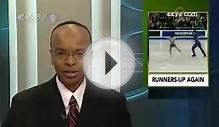 Chinese pair takes silver of World Figure Skating ...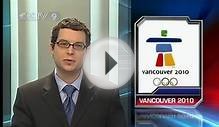 Chinese figure skating duo ready for Vancouver 2010 - CCTV ...
Share this Post