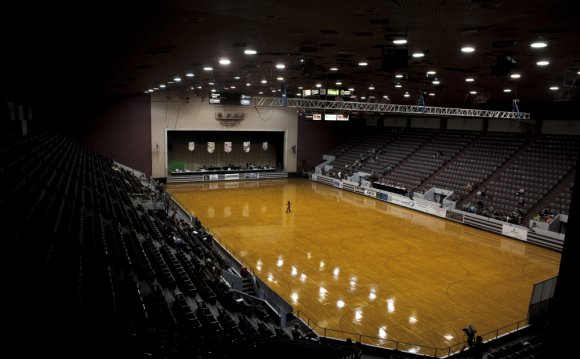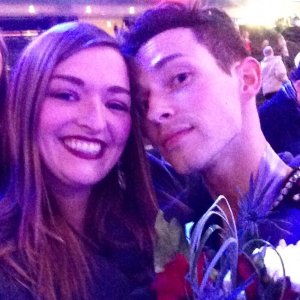 The 2016 Prudential U.S. Figure Skating Championships are like a big reunion; not just for the skaters but the fans as well. There are legendary stories of fans meeting at live events and continuing to reconnect year after year. Three of our Fan Zone bloggers, Meghan, Emily and Heather, reconnected in St. Paul (Mark, they wish you were with them!) and they shared their personal highlights.
Bloggers, we know it's hard to pick just one, but which program was your absolute favorite?
Meghan: The Shibtani's created St. Paul magic with their Coldplay free dance. The music grabs you instantly and builds so well during their twizzle section. They skated with such speed and freedom through the end of their program and the audience couldn't get enough! Their Kiss and Cry reaction made me cry happy tears.
Emily: Even though he didn't make the quad, Adam Rippon's free skate. That is just such a fabulous program. The music and the costuming all work so fluidly with his style of skating, so much so that you don't even notice/remember a fall at the start when the rest of the program is perfect. The crowd was very into it, as well, which I think adds even more to the quality of the program. Not to mention he engaged with the crowd after receiving his gold medal and I got this awesome selfie! Congratulations to Adam on his U.S. title!
Heather: That's a tough one with all the great performances. For me, it has to be Nathan Chen delivering two quads in the short program. It really created a lot of buzz to see what Nathan could deliver in the free skate and he didn't disappoint with four quads and poise under pressure. I was so excited for him as he climbed onto the podium for his first championship-level medal at U.S. Championships.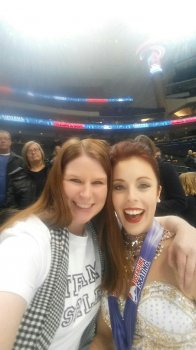 What was your most memorable moment?
Meghan: For the skating, it was Adam Rippon's face when he realized that he won. The audience knows Adam so well and his skating shined in that free skate performance. For the event, it was taking this fabulous selfie with my girl Ashley Wagner on the ice.
Emily: Hands down, Tarah Kayne and Danny O'Shea's free skate. OH. MY. GOODNESS. They were absolutely amazing. I still get choked up thinking about that beautiful program. It might sound cheesy, but I think of that Maya Angelou quote: "I've learned that people will forget what you said, people will forget what you did, but people will never forget how you made them feel." Although I'm pretty sure that program is burned into my memory for life, I will never, ever forget the feeling I had watching that program. It was just breathtaking. Everything came together perfectly for it-the music, the costumes and of course the skating. Bravo to the new champions!
Heather: No question, my most memorable moment happened off the ice. I met nine-time U.S. champion Michelle Kwan and we took our selfie together. I immediately emailed the pic to myself to make sure I had a backup! I met many other skating stars but come on … this is the Queen of figure skating!
What surprised you most?
Meghan: At Skate America, I was so surprised to see how many skaters were walking around the arena and willing to interact with fans. Again, I was blown away with how many athletes were available, but most especially how many past champions were there to celebrate. Michelle Kwan, Paul Wylie, Brian Boitano, Kristi Yamaguchi, Meryl Davis, Charlie and Tanith White, and so many more! My mom's highlight was meeting Brian Boitano, who joked he was happy to meet a fan who was older than he was.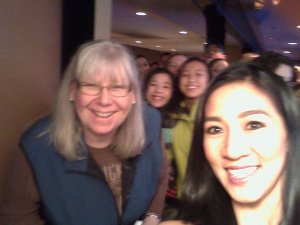 Emily: Well, there were plenty of surprises for me, but the most pleasant was certainly the men's competition. Namely, Grant Hochstein. Going into it, I think we all knew it would come down to Adam and Max for the top two spots. After his two-quad short program, I was pretty confident that Nathan Chen would scoop up the other spot in the Top 3. But what about 4th? I usually forget that the U.S. Championships awards a pewter medal, so I'm always excited when I remember an additional skater will get a spot on the podium! I really had no idea who would grab that fourth spot, but I am so happy it was Grant. I absolutely LOVE the music from Les Misérables (shout out to Karen Chen) and I think he skated beautifully.
Heather: The U.S. championships are an up-close-and-personal experience for fans both on-site and around the world. As Meghan mentioned, it's surprising how accessible the athletes are and technology makes it even better. Every seat in the house was a great seat with a four-sided big screen. Using Twitter and the hashtag #USChamps16, fans shared pictures, messages and opinions real-time throughout the competition. While skaters and their coaches waited in the Kiss and Cry for the scores, they read posted fan messages and it was fun to watch their responses and interaction with fans in the moment. Another big hit was live broadcasting from the ICE Desk. Anchored by former U.S. men's champion Ryan Bradley and U.S. pairs champion John Coughlin, they hosted interviews with a steady stream of skating legends and new champions. Technology helped create access to all our fan favorites. Confession – when Dorothy Hamill was interviewed in the stands, I was transported right back to Innsbruck for her '76 gold medal performance. [Sigh] Memories……
Meghan Dade, Emily Wilmes and Heather Bradley are three of four fans selected to be a U.S. Figure Skating Fan Zone Blogger. Meghan is a communications professional who lives in Milwaukee. Emily is pursuing a master's degree in agricultural education at the University of Minnesota. Heather is president and CEO of The Flourishing Company, a workplace consulting firm.
YOU MIGHT ALSO LIKE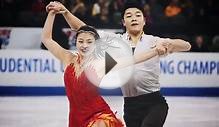 2013 Prudential U.S. Figure Skating Championships Dance ...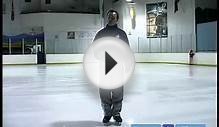 Advanced Figure Skating Moves : Mohawk Exercise in Ice Skating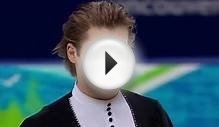 Ice Dance Figure Skating Full Event - Vancouver 2010 ...
Share this Post