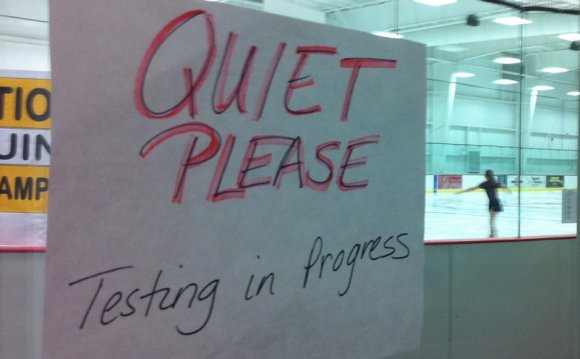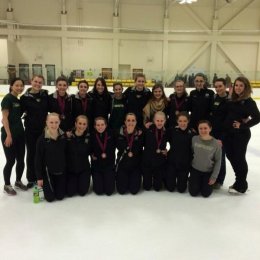 Main Season: September-March
Dues: $175/semester
Practice Location: Edora Pool Ice Center (EPIC) Fort Collins, CO
League: United States Figure Skating Association (USFSA)
Figure Skating
The CSU Figure Skating team is a coed, student run organization. Our focus is to develop a successful competitive collegiate figure skating club while promoting academic excellence. The team was started eight years ago and became a sport club in 2009. Currently, the Colorado State University Figure Skating team is ranked 2nd in the Pacific Coast region. Our goal every season is to qualify for the Intercollegiate National Championships, which is hosted in varying regions of the US each year.
We accept skaters ranging from Pre-Preliminary to Senior level in Singles and Ice Dance, who are current United States Figure Skating Members, or who are willing to gain membership. As a team we practice two times a week on private team ice. All team members are encouraged to skate additional individual practice sessions in order to prepare for team competitions and events. The rink we skate at, Edora Pool and Ice Center (EPIC), offers many freestyle and public sessions that team members can practice on for an additional fee.
We compete in three competitions each season. Team members earn points for the team by placing in 1st through 5th place in individual events including short program, freeskate, and ice dance. Team members also have the opportunity to compete in the team maneuver events to earn more points. Following the three competitions, the top three teams in the Pacific Coast region with the most points qualifies for the Intercollegiate National Championships. At the Intercollegiate National Championships teams have a chance to compete against other top teams from the Eastern and Midwestern regions. Colorado State University Figure Skating is a great way to stay involved in the sport of Figure Skating while also attaining your college degree. If you are interested in joining or have any questions please contact the sports clubs office! We hope to see you on the ice!
YOU MIGHT ALSO LIKE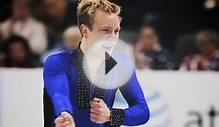 U.S Figure Skating Championships - 2013 Highlights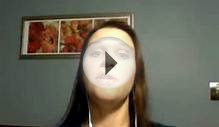 U.S. Figure Skating Championships: Ladies Preview
Share this Post